Haines Signature 680F Review | SA Angler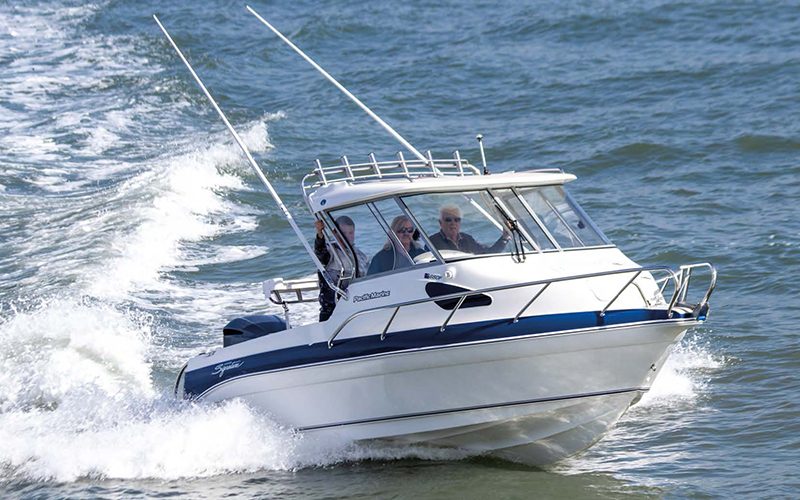 This review was originally published in South Australian Angler – by Shane Mensforth.
You know when you climb aboard any of the Haines Signature 'F' models, you're standing in a dedicated fishing machine. Signature designers have always known what serious anglers want, and in no other model is this more obvious than the magnificent 680F. It's built to cater for those who enjoy chasing tuna out on the blue water, jigging for samsons off the bottom of Yorke Peninsula, or maybe running down to Kangaroo Island when conditions are favourable.
Highly indicative of the amount of thought that's gone into the 680F's design is a modular transom set-up. It's possible to order one of these boats with three different transom layouts to suit individual requirements and maximise fishing space. I can't think of another Aussie manufacturer who offers a choice like this.
In its standard form the 680F comes with the traditional windscreen with bimini top and clears, but it's also available with a very neat and functional hard top. Pacific Marine's test boat had been fitted with the hard top option, which is up there with the best I've ever seen. It's built like the proverbial brick outhouse, with heavy duty stainless steel supports, curved screen and sliders port and starboard. For those who fish out wide and often cop a bit of weather, Signature's hard top variant is definitely worth considering.


For the full article purchase the latest copy of South Australian Angler or click here to see the boat in action!!