Haines Signature 640F Review | SA Angler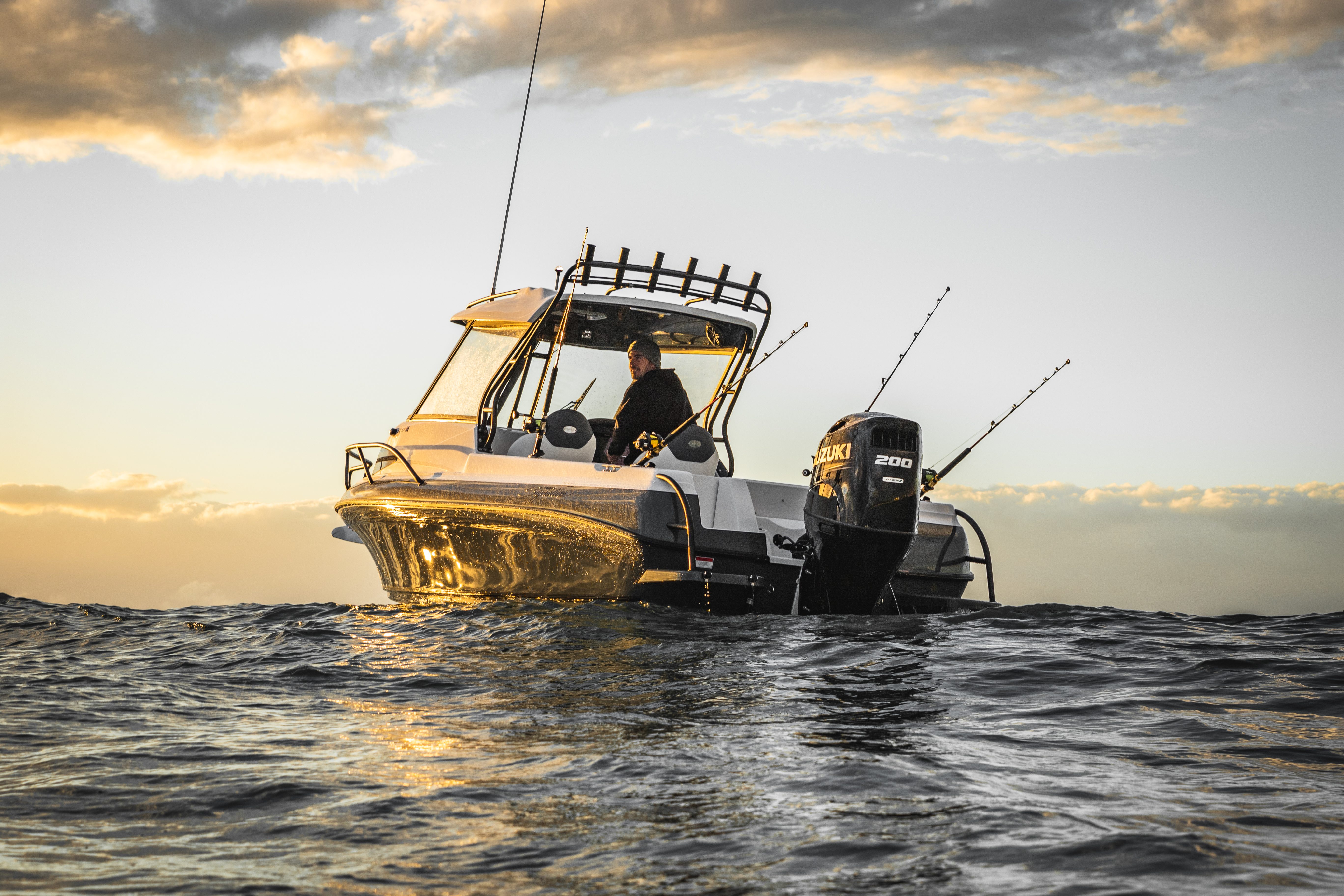 This review was originally published in South Australian Angler by Shane Mensforth.
The variable deadrise hull, designed by the legendary John Haines, has pushed his Signature brand to the top and kept it there for many years. Signature covers many different boat styles, but those with the 'F' designation are built for fishing. Fitted out in standard guise, they are very well equipped for serious anglers, and in early February I climbed aboard a new 640F with Tim Hearse from Pacific Marine.
This is a big, beefy trailer boat intended for offshore work. In fact, its new owner plans to tow it to Elliston in a couple of months to head out wide and fish around Flinders Island. That's a long run over open water in any trailer boat, but, given reasonable conditions, it's well within the range and capabilities of the 640F.
Quite recently, Signature released this model as a hard top, which will suit the needs (and budgets) of some, but not all. The test boat had been ordered in typical cuddy cabin configuration, with Bimini top and maximum cockpit fishing space. It would be no problem fishing three or four in this boat, whether it be chasing whiting locally, jigging for samson fish out of Coffin Bay or trolling for tuna at Victor Harbor.
Although the 640's layout is pretty typical of most cuddies in its class, the Signature does feature a few nifty design ideas. I really like the clever dash panel that unclips and tilts back easily to reveal all the wiring for switches, gauges and electronic displays. This must be a bonus for those setting the boat up, and also enables ready access to fuses etc. that sometimes need to be reached quickly and with a minimum of fuss.
For the full article purchase the latest copy of South Australian Angler or click here to see the boat in action!!