Haines Signature 620F Review | SA Angler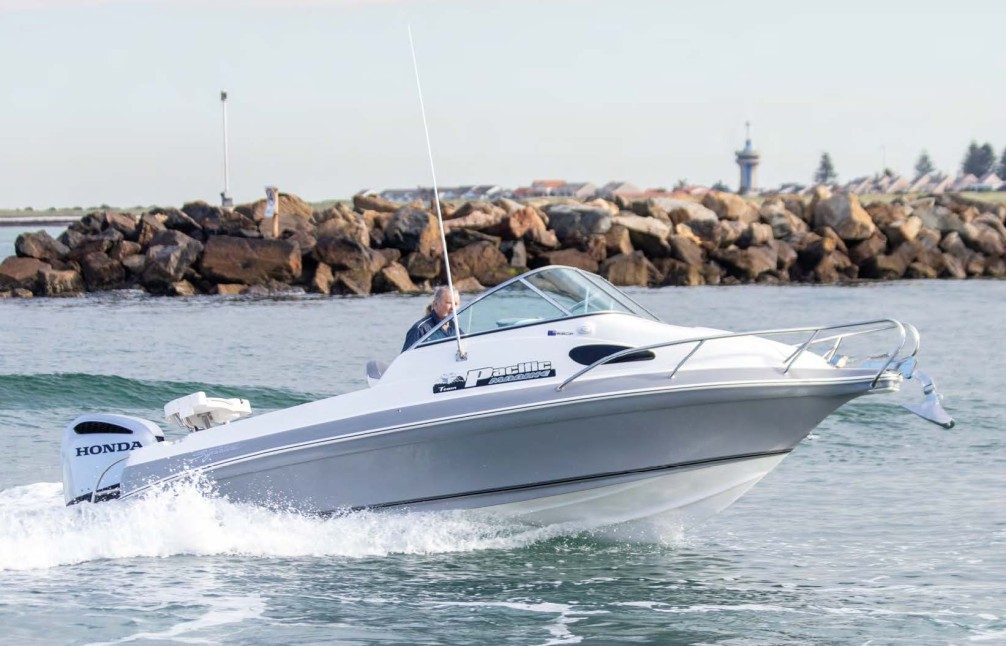 This  review was originally published in South Australian Angler by Shane Mensforth.
This is another of Signature's 'F' models, designed to suit the needs of serious anglers while still appealing to family users. It's kitted out with a number of fishing-friendly features directly from the factory, eliminating the need to dive too deeply into the optional extras schedule. Designers have obviously listened closely to their customers' input, coming up with a very neat and functional layout to accompany the unique variable deadrise Signature hull.
The 620F is indeed a handy size. It's big enough and capable enough to take well offshore, but you won't need a Landcruiser to pull it safely and legally. The hull is rated to a maximum of 175hp and will still perform adequately with a 115, although most I've seen on the water have been fitted with a 150. Our test boat, supplied by Pacific Marine at Royal Park, was wearing maximum 'grunt' in the form of a new Honda BF175, complete with drive-by-wire controls.
Like most of Signature's larger cuddies, the 620 catches the eye immediately with its sleek lines and very tasteful colour scheme. This one was a little more understated than other models I've seen, presented in a tone called 'silver shore' with white decals – quite sophisticated, in fact, and a combo I found very appealing.
The 620F is offered in standard cuddy format, with lockable cabin, short berths and a cockpit that will fish four in comfort. Although it's an optional extra, I found a chemical toilet to be a great inclusion, particularly in a family boating situation. There's well-proportioned forward hatch in the cuddy that enables easy anchor access if required, but these days you don't see too many larger trailer boats not fitted with an electric anchor winch.
For the full article purchase the latest copy of South Australian Angler or click here to see the boat in action!!