Haines Signature 543SF Review | SA Angler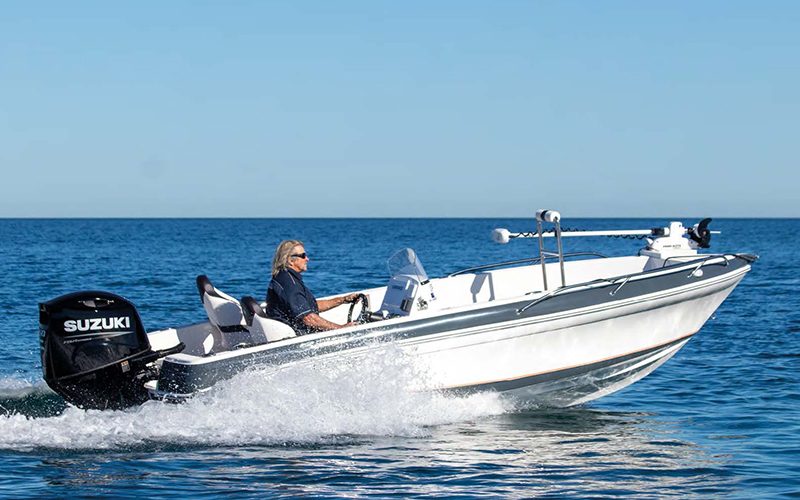 This review was originally published in South Australian Angler by Shane Mensforth.
---
Specialised inshore sportfishing boats are currently enjoying a huge wave of popularity, both here and around the rest of the country. Most leading manufacturers now offer several in their respective ranges, and recently we were invited to test the Haines Signature 543SF – one of the most specialised craft of its type ever built in Australia. This boat is proving extremely popular in the eastern states, particularly with the estuary flathead/bream/mulloway fraternity, and it's expected to create similar interest here.
The 543SF is a console rig that offers maximum floor space and heaps of dry storage area. The hull is quite low in profile, but sports the substantial deadrise aft that the Signature brand is renowned for. The deadrise, in fact, varies from 21 degrees at the transom up to 33 degrees at the forefoot to optimise ride in a bumpy sea. It's a hull that likes some power on the back, which is why it had been factory fitted with a Suzuki 150 four stroke – the manufacturer's maximum rating for this model.
As soon as you climb aboard the 543SF, the vast amount of uncluttered fishing space becomes immediately obvious. It's a big estuary sportfishing rig for sure, and ideal for so many situations in SA. Coffin Bay or Port Augusta kingfish, Port River mulloway, Port Pirie bream and even River Murray cod would all fit nicely into its list of potential target species across the state.
Like all Signature boats, this one is superbly built and finished. Fibreglass work, deck fittings and general construction are all world class, which is what you'd expect in a boat that definitely doesn't sit in the 'budget' category. The old adage of "You get what you pay for" most certainly applies here.
For the full article purchase the latest copy of South Australian Angler or click here to see the boat in action!!