Join us at this year's Sanctuary Cove International Boat Show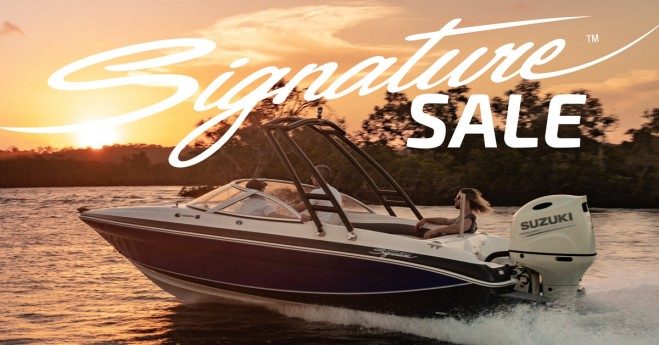 Haines Signature Boats is excited to once again be showcasing its range at the Sanctuary Cove International Boat Show – one of the premier marine events on the boat show schedule.

If you've been thinking about buying a boat, it's a great opportunity to come down and check out what Haines Signature Boats has to offer and find out more about our range of fishing, cruising and water sports-friendly boats.
Our range will be on display at the Australian Marine Centre stand where you can get up close and personal to check out the quality and craftsmanship of our Australian made and owned boats across four huge days at Sanctuary Cove Marine Village.
Doors open at 9am from Thursday, 23 May. See you there!


Boat show details
Dates: Thursday, 23 May to Sunday, 26 May 2019
Location: Sanctuary Cove Marine Village, Gold Coast, Queensland
Stand: Australian Marine Centre
Time: 9am–5pm daily
Admission price: $25 for adults, $20 for concession, free entry for children 15 years and younger. Buy online and save 20% off the gate price.
For more info on the boat show, check out their website: Sanctuary Cove International Boat Show